James Fisher "Unearthing the Unsung Gems"
Bibliophiles like myself are always on the lookout for new books, and as I live far from any bricks and mortar bookstore, I find books by local authors almost anywhere: a drugstore, a coffee shop, even a family restaurant. That's where I found Robert A. Moran's Hope Restored: the Ship Prince Victor, its Iconic Figurehead and the Maritime Heritage of St. Martins, New Brunswick (2017, Hawthorne Lane Publishing). And I am glad I did!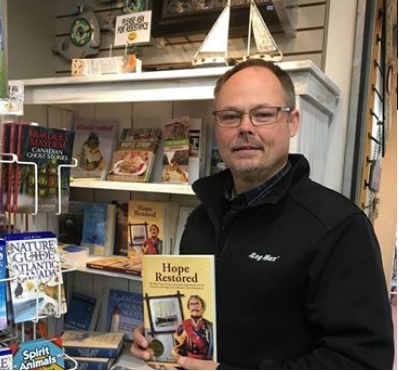 Come for the History!
Century Farm Family Campground is located on the original grant of land issued to Mathias Moran in 1783. The property has been in the Moran Family since then. Additional information on our historic past is available at the Quaco Museum . Just a walk away from our campground.